Our philosophy.
The Proxora DNA.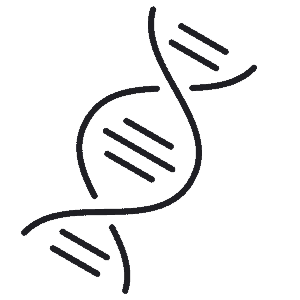 Proxora is leading the way

We see ourselves as compliance consultants and compliance solution developers: With future-proof IT know-how and competent compliance consulting, we lead our customers to the best and most sustainable compliance management solution.

We are the pioneers in the development of modern, efficient and secure compliance management solutions.
Our customers get a proven and innovative compliance solution that can be adapted to all individual challenges.
As the first compliance solution in the market, the Proxora Compliance Solution is groundbreaking for modern compliance management.

With constantly new innovations, we set standards and leave the competition behind. This makes us the first contact in the market when it comes to individual standard solutions.
Your guidance to your next level Compliance:
Contact us directly and together let's discover your path to future-proof compliance.
Peter Thomas
Senior Manager Advisory & Sales
Our Values.
That's what we stand for. And we stand up for it.

Impressively integrating.
We combine high technological expertise with professional understanding and thus bridge the compliance and IT worlds. We use our integrated know-how to develop the best solutions and to successfully integrate both compliance and IT requirements in the project. Thus we bring together competencies and people for the best compliance solution that is driven by everyone.
We call this: WORLD CHANGERS.

The best results are achieved as a team. That is our conviction. That's why we actively listen to our customers, talk and discuss at eye level. As a sparring partner, we always let our extensive, long-standing experience flow into the process. We quickly ensure clarity so that our customers can accurately assess their future advantages.
We value open and transparent communication – so our customers profit from the best possible and most secure compliance solution.

The team at Proxora works in an absolutely agile manner with competencies that are compiled according to the requirements. This is how we create concrete, measurable and valuable contributions. We adapt to new challenges proactively and in the shortest possible time.
In short project cycles, we develop workable interim solutions, obtain concrete feedback, create adequate priorities and thus develop successful solutions.

We love what we do and solve customer challenges with passion and commitment. We always give a little more than is expected. Our customers always feel that we do all we can to find an optimal and individual solution in their interest. We are constantly developing ourselves and our compliance solution so that we can continue to efficiently and successfully prevent damage to companies in the future.
In this way, together with our customers, we will continue to be successful in the future.
Proven solutions for more success
Compliance solutions according to your needs
Trusted certification, highest satisfaction
Is this exactly how you imagine your partner for your
Compliance Management System?
Then we should get in touch immediately.