COMMUNICATION & TRAININGS
Compliance Training & Communications easier than ever.

Comfortable. Lean. Efficient.
Create new learning experiences and complete your Compliance Management System with our easy-to-use, lightweight e-learning module.

Simplify compliance training for employees.
Provide everyone with access to key compliance topics and minimize your business risks.

Encourage exceptional training results.
Document your employees' in-depth understanding after a successful training.

Achieve training success faster.
Benefit from an easy-to-use and instantly deployable solution for web-based compliance trainings.

Enable maximum learning success.
Set up your training with your corporate media and designs.
Would you also like to train your employees more effectively?
I will be happy to tell you more about our lean and simple training solution. I am looking forward to hearing from you!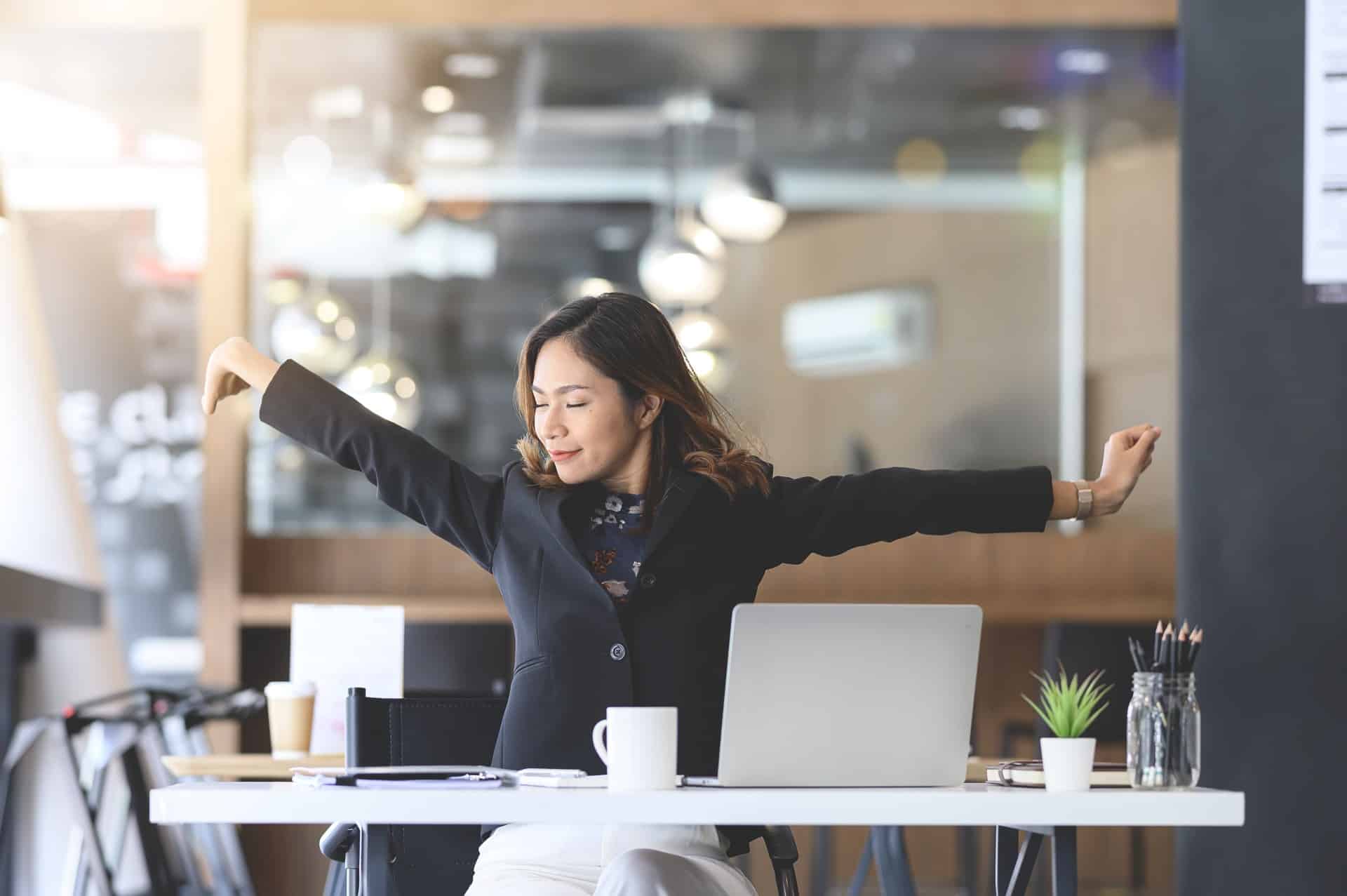 Train Compliance simply. Better.
Discover what makes our web-based training solution so unique and benefit from faster success in the future.
Transparent training status
The scoring system allows you and your employees to keep track of their individual learning progress in the various compliance topics at any time. Even more: Document the test results in detail and for each user – of course in compliance with data protection regulations.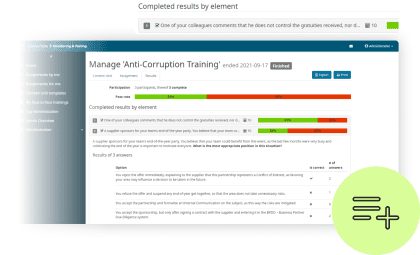 Share learning content among authors and refine trainings to increase your training efficiency in the long run.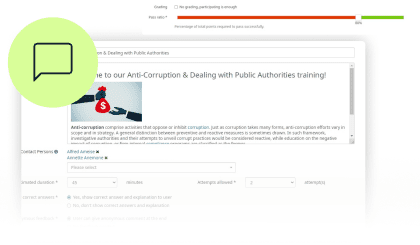 Flexibly compile target groups for a training and automatically remind participants by e-mail if necessary.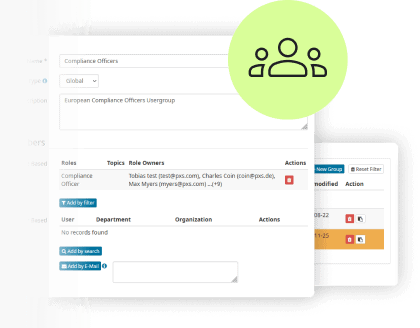 Further building blocks for your compliance management system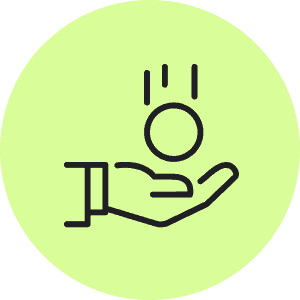 Safely enjoy gifts and benefits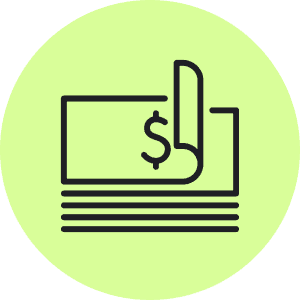 How to stay protected and competitive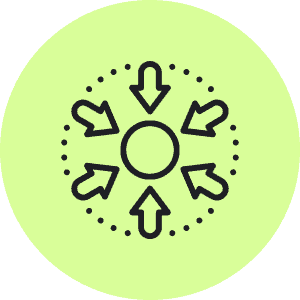 Manage your compliance activities more efficiently
Compliance Communication &
Trainings easier than ever.
Get your free and detailed info package now.